"They had a dream. They called it the beloved community – not just a community where people would love each other, but a just community for everybody."   -Anne Braden
Over time the stars will light up. When you click on them, a short video will play. Resistencia, PODER, and Grassroots Leadership light up now.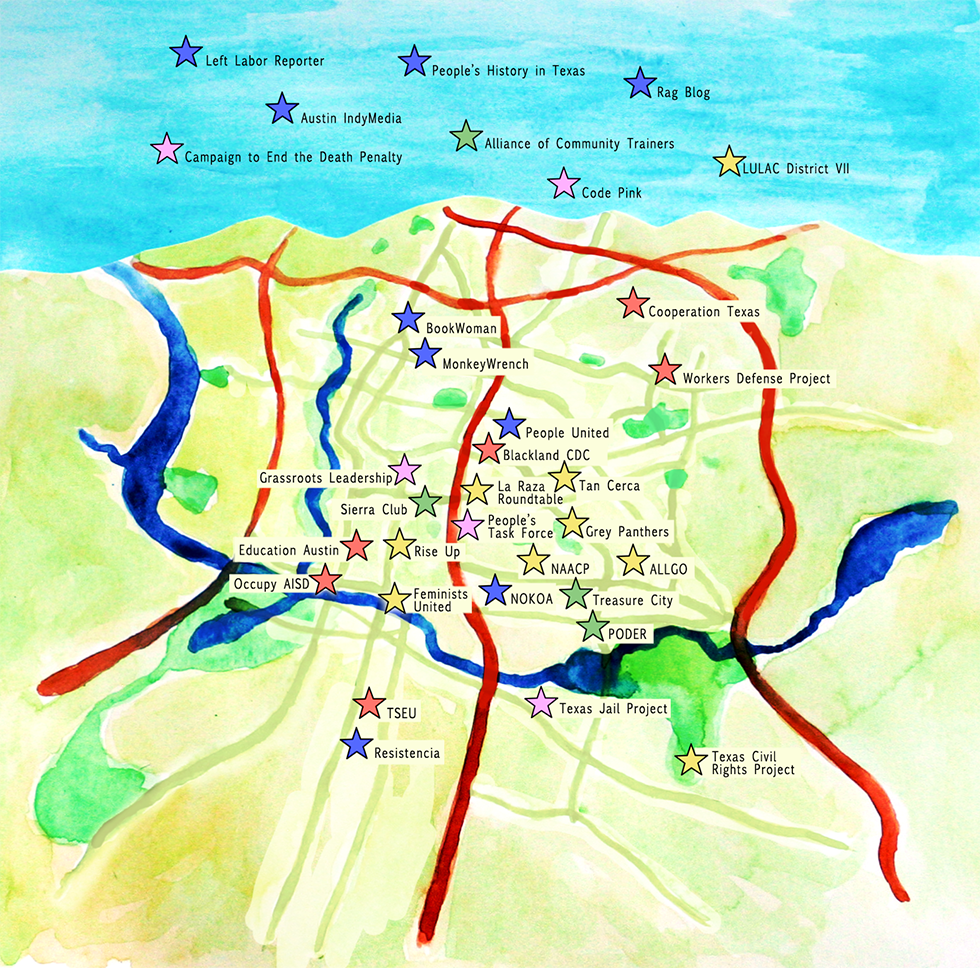 PODER, People Organized in Defense of Earth and Her Resources
http://www.poder-texas.org/
P.O. Box 6237, Austin, TX 78762-6237
poder.austin@gmail.com
512-428-6990
Video credit: "Susana Almanza: the Life of an Activist" by Andrea Zarate,
Ofer Shouval, Adrian Salinas, Fernando Llorente.

Grassroots Leadership
Grassrootsleadership.org
607 W 14th St, Austin, TX 78701
Phone: (512) 499-8111
Video credit: from a film by Matt Gossage, excerpt editing Anne Lewis
These are not the only social justice organizations in town. There are many other great opportunities to get involved. Click here for a link to an inclusive and growing map of Austin social justice organizations.